5/4 2017 ~ My AMP pages no longer load quickly the way an AMP page is supposed to. I ran Google's speed test and got a dismal result of 79…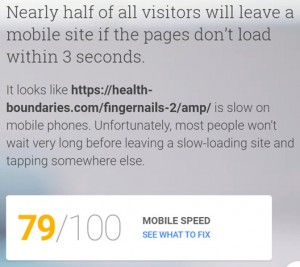 Why is this happening? My page views are falling off significantly. Which is not surprising.
4/17/201 ~ My AMP errors have been going down for several days now, following a recent update and my own decision to deactivate the plugin Remove HTTP. With my mobile pages showing up super fast, thanks to AMP for WP, and having switched all my mobile traffic to AMP, per the control offered by AMP for WP, my bounce rate is going down. Happiness!!!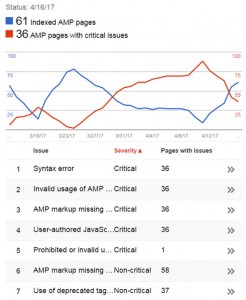 4/5/2017 ~ I haven't heard from the AMP for WP developers, and Google has stopped even trying to index my pages. The money I spent paying for the InContent Ads is a waste since my pages are not showing up and no one uses them, at all, much less finding them in Google Search for AMP.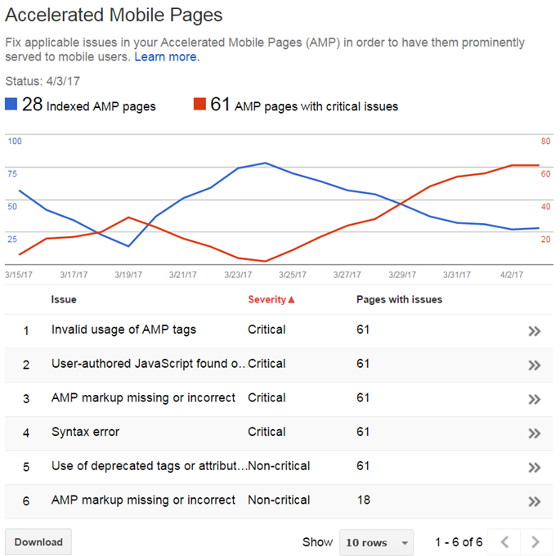 4/1/2017 ~ I installed the AMP for WP plugin on my health-boundaries site. It seemed great… until I made my site secure so that my AMP pages would appear in Google Search.
AMP is short for Accelerated Mobile Program, which converts webpages into a format that loads and displays ultra fast.
Once my pages were Secure, Google identified Critical Errors on my pages and reduced dramatically the number of pages that it indexed.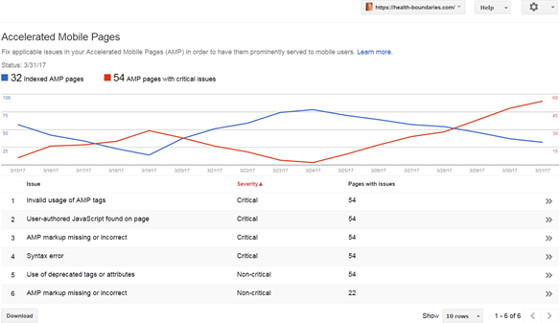 Pages that are not indexed do not appear in Google Search, at least not for AMP, as far as I can tell.
When I watch Google Analytics RealTime Overview, there are no visitors on my AMP pages. NONE.
Therefore, it appears that AMP for WP is not compatible with a Secure Website.
While I very much want my pages to be AMP, the fact is that making my site Secure has vastly improved my AdSense income which I would guess is because Secure sites are favored by Google.
I hope that the AMP for WP developers are able to overcome this obstacle to their plugin providing pages that Google can recognize as both AMP and Secure.